Blue Lizard Reptiles is one of the largest reptile and aquatic specialist retail sites on the internet. We aim to provide the widest range of products at the lowest prices.
We sell a vast range of livestock and products specifically designed to meet your reptile and fishes needs, including reptile vivariums, reptile books, livefood, frozen food, vivarium substrates, plants, thermostats, thermometers, UV bulbs, heat bulbs, heat mats and vitamin and mineral supplements.
If you can't find what you need on our site, please email us, and we'll be happy to source it for you at our usual low prices.
Get an Extra FIVE PERCENT OFF
Our prices are always low with up to 40% Off the RRP on over 4000 products on our website. This week we're giving you an extra 5% OFF our already great prices! Valid on most product lines.
To get 5% Off just enter code: OFF5215 at the online checkout.
Remember this offer ends at midnight on Sunday 27th May 2018

Animal Delivery is Back!


We have a new courier and can ship animals weekly to mainland UK.

Why not browse our livestock now?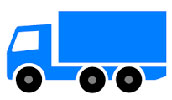 Treat Your Tortoise


Calcium is an essential part of a tortoises diet to ensure healthy growth and shell.
Komodo cuttlebone discs provide a great source of calcium and help keep beaks in trim for only 99 pence!

Reptile Boarding
Going on Holiday - Did you know we have a replile boarding service?

We can accomodate most species and have purpose built vivariums, mesh enclosures, tortoise tables and glass terrariums to cater for bearded dragons, chameleons, tortoises, snakes, amphibians and much more!

Prices start from just £1.25 per day depending on species.

To book in or for more details just give us a call and we'll be happy to help.


Come and See us in Store
Why not visit our fantastic reptile and pet shop in Dinnington, South Yorkshire? Just 5 minutes off the M1 and M18 we have lots of reptiles, amphibians and invertebrates, fish, mammals and birds in store as well as a wide range of starter kits, vivariums, plants, hides, substrates, thermostats, vivarium decor, livefoods, frozen foods including mice, rats and fish foods and lots more in stock at fantastic prices. We now also have a good range of dog and cat products in store and are expanding our selection massively through 2018!
Featured Products
ProRep Cork Bark Medium Tube Short
The ProRep Cork Bark Medium Tube make is a great decorative piece for you vivarium and allows your reptile to climb and hide.

RRP - £6.99
Our Price -
£5.29
(inc.VAT)
Komodo Terraced Dish Brown Small
The Terraced Dish is a natural looking food or water dish for terrariums with steps to help reptiles get in and out of the dish.


RRP - £5.49
Our Price -
£3.99
(inc.VAT)
Habistat Repti-Rock Ammonites Fossil Bowl Small
Not just a practical water bowl but also an impressive stone/rock effect sculpture. Designed to look like fossilised ammonites embedded in rock.


RRP - £10.08
Our Price -
£8.09
(inc.VAT)
HabiStat Red Night Spotlamp 40W Screw
Heat your night active animals and be able to observe their night time activity.


RRP - £5.82
Our Price -
£4.66
(inc.VAT)
Banded Crickets 8mm Size 3 - Approx 500
Banded crickets (Gryllodes sigillatus) are a very prolific species of cricket, originating from tropical regions.


RRP - £7.49
Our Price -
£3.75
(inc.VAT)