Blue Lizard Reptiles is one of the largest reptile and aquatic specialist retail sites on the internet. We aim to provide the widest range of products at the lowest prices.
We sell a vast range of livestock and products specifically designed to meet your reptile and fishes needs, including reptile vivariums, reptile books, livefood, frozen food, vivarium substrates, plants, thermostats, thermometers, UV bulbs, heat bulbs, heat mats and vitamin and mineral supplements.
If you can't find what you need on our site, please email us, and we'll be happy to source it for you at our usual low prices.
Save 10% On Our Already Low Low Prices
It's Doncaster show this weekend so we'd like to offer you 10% off your order!


To get 10 PERCENT OFF just spend £20 and enter code: DON219 at the online checkout.
Remember this offer ends at midnight on Wednesday 26th June 2019 so buy now to save money!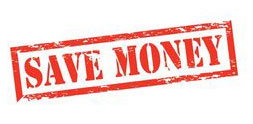 Top Quality Livefood only
£1.79 a tub!

Amazing value and quality!
Delivery only £3.99 for livefood orders!
For regular delivery of livefood call 01909 518808.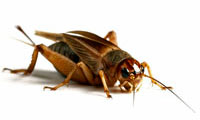 Which Heating Should I Use In My Vivarium?
There are several different ways to heat a vivarium, which one is right for you depends on the species of reptile or amphibian you will be keeping, but below are some general guidelines to the different heating options available.

If you are unsure which heat source to use or have a specific question about heating, then you are welcome to contact us for further advice.

Continue reading.....


Come and See us in Store
Why not visit our fantastic reptile and pet shop in Dinnington, South Yorkshire? Just 5 minutes off the M1 and M18 we have lots of reptiles, amphibians and invertebrates, fish, mammals and birds in store as well as a wide range of starter kits, vivariums, plants, hides, substrates, thermostats, vivarium decor, livefoods, frozen foods including mice, rats and fish foods and lots more in stock at fantastic prices. We now also have a good range of dog and cat products in store and are expanding our selection massively through 2018!
Featured Products
The first instant terrarium water conditioner. Great for reptile water bowls, chameleon drip water systems, amphibian enclosures, and aquatic turtle tanks.


RRP - £8.59
Our Price -
£5.99
(inc.VAT)
Energy efficient LED for your pet's habitat, now in Nano size! Long-Life, energy efficient daylight LED lamp for nano-sized terrariums that promotes plant growth.


RRP - £13.99
Our Price -
£11.49
(inc.VAT)
Exo Terra Breeding Box Small
The special feeding door at the front of the lid allows access for feeding and watering, even when the units are stacked.

RRP - £12.49
Our Price -
£8.49
(inc.VAT)
Microclimate B1 HT Dimmer Thermostat Green 600W
New and Improved 600W Dimming Hi-Temp thermostat. This high temperature version ranges from 29c to 45c.


RRP - £68.49
Our Price -
£54.99
(inc.VAT)
Lucky Reptile Life Light - Halogen Rectangular
This lighting unit has been developed especially for use in small terrariums.

RRP - £49.99
Our Price -
£39.99
(inc.VAT)