Blue Lizard Reptiles is one of the largest reptile and aquatic specialist retail sites on the internet. We aim to provide the widest range of products at the lowest prices.
We sell a vast range of livestock and products specifically designed to meet your reptile and fishes needs, including reptile vivariums, reptile books, livefood, frozen food, vivarium substrates, plants, thermostats, thermometers, UV bulbs, heat bulbs, heat mats and vitamin and mineral supplements.
If you can't find what you need on our site, please email us, and we'll be happy to source it for you at our usual low prices.
Get 5% OFF Most Products
We're extending our January sale for another week, giving you the chance to get 5% OFF most product lines with no minimum spend!
To get 5% OFF just enter code: JANSAVE18 at the online checkout.
Remember this offer ends at midnight on Sunday 21st January 2018

Top Quality Livefood only
£1.59 a tub!

Amazing value and quality!
Delivery only £3.99 for livefood orders!
For regular delivery of livefood call 01909 518808.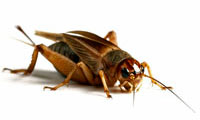 Why not visit us in store?
Why not visit our amazing reptile store in Dinnington, South Yorkshire? Just 5 minutes off the M1 and M18 we have lots of reptiles, amphibians and invertebrates, fish, mammals and birds in store as well as a wide range of starter kits, vivariums plants, hides, substrates, thermostats, vivarium decor, livefoods, frozen foods and lots more in stock at fantastic prices.
Featured Products
Black Crickets 3rd Size 8-10mm
Black crickets (Gryllus bimaculatus) are a hardy, cold tolerant cricket and grow to over 30mm in length. Six sizes are sold, and are packed in tubs and bulk.


RRP - £2.99
Our Price -
£1.59
(inc.VAT)
Lucky Reptile Pinky Press
The Pinky Press is used for force feeding snakes and other reptiles.


RRP - £61.27
Our Price -
£40.99
(inc.VAT)
HabiStat Locking Feeding Forcep 25cm
Manufactured from quality stainless steel. Available in 20, 25, 30, 40, 45 and 60cm sizes.


RRP - £6.80
Our Price -
£5.69
(inc.VAT)
Critters Choice Ceramic Dish Small
Smooth, hard-wearing and dishwasher safe, these kidney-shaped ceramic bowls are perfect for use in vivariums. Assorted colours.


RRP - £2.29
Our Price -
£1.59
(inc.VAT)
Terapod Vivarium Deep Beech 48 Inches
A high quality melamine backed vivarium. Easy assembly and stackable at great prices.


RRP - £119.99
Our Price -
£117.99
(inc.VAT)