Blue Lizard Reptiles is one of the largest reptile and aquatic specialist retail sites on the internet. We aim to provide the widest range of products at the lowest prices.
We sell a vast range of livestock and products specifically designed to meet your reptile and fishes needs, including reptile vivariums, reptile books, livefood, frozen food, vivarium substrates, plants, thermostats, thermometers, UV bulbs, heat bulbs, heat mats and vitamin and mineral supplements.
If you can't find what you need on our site, please email us, and we'll be happy to source it for you at our usual low prices.
SAVE 10% On Livefood this week!
This week we're offering you 10% OFF all livefoods.
To get your 10% OFF, just enter code: OCTBUGS15 at the checkout.
Offer ends at midnight on Sunday 22nd October 2017.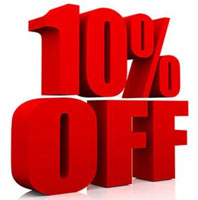 Top Quality Livefood only
£1.59 a tub!

Amazing value and quality!
Delivery only £3.99 for livefood orders!
For regular delivery of livefood call 01909 518808.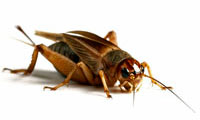 Why not visit us in store?
Why not visit our amazing reptile store in Dinnington, South Yorkshire? Just 5 minutes off the M1 and M18 we have lots of reptiles, amphibians and invertebrates, fish, mammals and birds in store as well as a wide range of starter kits, vivariums plants, hides, substrates, thermostats, vivarium decor, livefoods, frozen foods and lots more in stock at fantastic prices.
Featured Products
The Exo Terra Moss Ball helps provide crystal clear water and reduce odors.


RRP - £5.39
Our Price -
£3.79
(inc.VAT)
Smooth glazed ceramic bowls ideal for use with a wide range of reptiles and other pets. White with snake images on the outside and a snake bowl title to the front.


RRP - £14.99
Our Price -
£11.99
(inc.VAT)
Zoo Med Daylight Blue Reptile Bulb 15W ES
Economical daytime heat source provides beneficial UVA rays for the psychological health of reptile and amphibian species.

RRP - £6.49
Our Price -
£4.79
(inc.VAT)
ProRep Calcium Sand Purple 2.5 Kg
ProRep Calcium Sand can be used as a substrate for many reptiles that originate from arid habitats.


RRP - £5.99
Our Price -
£4.79
(inc.VAT)
ProRep Terrarium Corner Bowl Wood Small
Small wood effect resin corner shaped dish. This is an extremely heavy, non tip, and realistic wood effect bowl.


RRP - £11.99
Our Price -
£9.59
(inc.VAT)