Blue Lizard Reptiles is one of the largest reptile and aquatic specialist retail sites on the internet. We aim to provide the widest range of products at the lowest prices.
We sell a vast range of livestock and products specifically designed to meet your reptile and fishes needs, including reptile vivariums, reptile books, livefood, frozen food, vivarium substrates, plants, thermostats, thermometers, UV bulbs, heat bulbs, heat mats and vitamin and mineral supplements.
If you can't find what you need on our site, please email us, and we'll be happy to source it for you at our usual low prices.
COVID19 Update – Store and Online info – PLEASE READY CAREFULLY
ONLINE ORDERS - for delivery – we will get these out to you as quickly as we can. Our team are working round the clock to keep your orders moving and your essential supplies getting to you.


STORE CUSTOMERS - We have extended our opening hours and are now open on Sundays:

Monday to Friday - 10.00am - 4.00pm

Saturday - 10.00am - 4.00pm

Sunday - 10.00am - 4.00pm

Keep a distance of 2 meters away from staff and other customers instore, using contactless payments where possible.

If you should be self isolating – PLEASE DO NOT VISIT – we can deliver to you.

We need to play our part in this national emergency, whilst also protecting our staff so that we can continue to serve you throughout this difficult period.

Any further updates will be sent via our newsletter and updated on our Facebook page and website blog.

Thank you for your support.

Did you know we can Price Match?
Seen what you need cheaper elsewhere online?

Then just let us know and we will do our very best to match or even beat the price for you!
We keep our prices low all year - but if you do see it cheaper then let us know!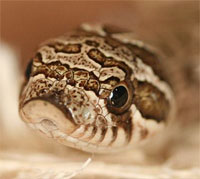 Top Quality Livefood only
£1.79 a tub!

Amazing value and quality!
Delivery only £3.99 for livefood orders!
For regular delivery of livefood call 01909 518808.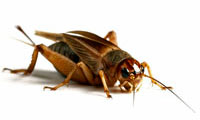 Which Heating Should I Use In My Vivarium?
There are several different ways to heat a vivarium, which one is right for you depends on the species of reptile or amphibian you will be keeping, but below are some general guidelines to the different heating options available.

If you are unsure which heat source to use or have a specific question about heating, then you are welcome to contact us for further advice.

Continue reading.....


Come and See us in Store
Why not visit our fantastic reptile and pet shop in Dinnington, South Yorkshire? Just 5 minutes off the M1 and M18 we have lots of reptiles, amphibians and invertebrates, fish, mammals and birds in store as well as a wide range of starter kits, vivariums, plants, hides, substrates, thermostats, vivarium decor, livefoods, frozen foods including mice, rats and fish foods and lots more in stock at fantastic prices. We now also have a good range of dog and cat products in store and are expanding our selection massively through 2018!
Featured Products
Vivexotic Viva plus Arboreal Small Oak
Vivexotic Viva+ Arboreal vivariums are specifically made for reptiles which like to climb.


RRP - £157.99
Our Price -
£118.49
(inc.VAT)
Zoo Med Reptibreeze LED Cage X Large
Zoo Med's ReptiBreeze LED Deluxe is an open air, screen enclosure that allows for ample air circulation, making it an ideal habitat for many reptiles.


RRP - £241.49
Our Price -
£239.99
(inc.VAT)
Pro Rep Jungle Rock Pool Large
A realistic stone pool made from high quality resin to provide a shallow pool for reptiles and amphibians.


RRP - £15.99
Our Price -
£12.79
(inc.VAT)
Lucky Reptile Deluxe Snake Hook 100cm
These professional snake hooks have an excellent manufacturing quality. They have a rubber grip for best handling.


RRP - £41.99
Our Price -
£29.99
(inc.VAT)
Komodo Persian Lily Silk Vine 45cm
The Persian Lily Silk Vine is a hanging plant for creating realistic reptile habitats. An ideal hiding place for reptiles and live food which can be combined with real plants.


RRP - £11.29
Our Price -
£7.99
(inc.VAT)