Blue Lizard Reptiles is one of the largest reptile and aquatic specialist retail sites on the internet. We aim to provide the widest range of products at the lowest prices.
We sell a vast range of livestock and products specifically designed to meet your reptile and fishes needs, including reptile vivariums, reptile books, livefood, frozen food, vivarium substrates, plants, thermostats, thermometers, UV bulbs, heat bulbs, heat mats and vitamin and mineral supplements.
If you can't find what you need on our site, please email us, and we'll be happy to source it for you at our usual low prices.
15% OFF - Black Friday Week
This week is Black Friday and we're offering you 15% OFF most products on our website.
To get your 15% OFF, just enter code: BLACK1715 at the checkout.
Offer ends at midnight on Sunday 26th November 2017.

Top Quality Livefood only
£1.59 a tub!

Amazing value and quality!
Delivery only £3.99 for livefood orders!
For regular delivery of livefood call 01909 518808.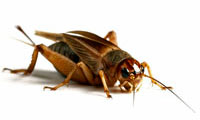 Why not visit us in store?
Why not visit our amazing reptile store in Dinnington, South Yorkshire? Just 5 minutes off the M1 and M18 we have lots of reptiles, amphibians and invertebrates, fish, mammals and birds in store as well as a wide range of starter kits, vivariums plants, hides, substrates, thermostats, vivarium decor, livefoods, frozen foods and lots more in stock at fantastic prices.
Featured Products
Zoo Med Eco Carpet 10 Gallon 25 x 51 cm - 2 Pack
A soft, non-abrasive substrate for all types of reptiles. Eco Carpet was previously known as Repti Cage Carpet.


RRP - £8.59
Our Price -
£6.19
(inc.VAT)
Exo Terra Glass Terrarium Mini Tall 30 x 30 x 45 cm
The Exo Terra Glass Terrarium is the ideal reptile or amphibian housing designed by European herpetologists. The front opening doors allow easy access.


RRP - £76.99
Our Price -
£54.59
(inc.VAT)
Lucky Reptile Multi Box Stone Small
The Multi Box is a specially constructed system. If you add Sphagnum Moss you can create a humid retreat which is readily accepted by the animals.

RRP - £20.42
Our Price -
£13.99
(inc.VAT)
Zoo Med Amazonian Phyllo Medium 46cm
Terrarium plant. Natural Bush plants provide hiding and resting places for all types of reptiles and amphibians. Your reptile will never know the difference.


RRP - £5.69
Our Price -
£4.39
(inc.VAT)
Arcadia D3 Reptile Lamp 15W 18 Inches
A full spectrum lamp containing 6% UVB essential for the synthesis of vitamin D3.


RRP - £31.99
Our Price -
£22.49
(inc.VAT)