Blue Lizard Reptiles is one of the largest reptile and aquatic specialist retail sites on the internet. We aim to provide the widest range of products at the lowest prices.
We sell a vast range of livestock and products specifically designed to meet your reptile and fishes needs, including reptile vivariums, reptile books, livefood, frozen food, vivarium substrates, plants, thermostats, thermometers, UV bulbs, heat bulbs, heat mats and vitamin and mineral supplements.
If you can't find what you need on our site, please email us, and we'll be happy to source it for you at our usual low prices.
NEW! Exo Terra Digital Thermostats
Available in three different varieties, 100w On/Off, 300w On/Off and 600w Dimming/Pulse.
Amazing value from just £28.79!

Animal Delivery is Back!


We have a new courier and can ship animals weekly to mainland UK.

Why not browse our livestock now?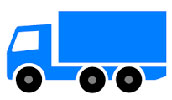 Why not visit us in store?
Why not visit our amazing reptile store in Dinnington, South Yorkshire? Just 5 minutes off the M1 and M18 we have lots of reptiles, amphibians and invertebrates, fish, mammals and birds in store as well as a wide range of starter kits, vivariums plants, hides, substrates, thermostats, vivarium decor, livefoods, frozen foods and lots more in stock at fantastic prices.
Featured Products
Lucky Reptile Pump-up Sprayer 1500ml
This high quality manual pump sprayer has an adjustable metal spray head creating fine mist.


RRP - £8.06
Our Price -
£6.49
(inc.VAT)
ProRep Bark Chips Coarse 25 Litres
ProRep coarse grade Bark Chips are an excellent bark substrate for use in glass terrariums for humid set ups.


RRP - £12.99
Our Price -
£11.49
(inc.VAT)
A new and organic methods. TAURRUS predators feed on and kill all stages of the snake mite life cycle. Most chemical treatments only kill the adult mites, leaving the eggs to hatch.


RRP - £40.00
Our Price -
£36.99
(inc.VAT)
Arcadia T8 Reflector 18-20W 24 Inches
Adding a reflector to your lighting setup can double the output of your fluorescent lamp and prevent half of the light output from being wasted.


RRP - £14.99
Our Price -
£10.59
(inc.VAT)
ProRep Micro Dish - 4 Pack
Miniature dishes suitable for spiderlings and other small invertebrates. Attractive design for naturalistic setups.


RRP - £2.99
Our Price -
£2.39
(inc.VAT)