Blue Lizard Reptiles is one of the largest reptile and aquatic specialist retail sites on the internet. We aim to provide the widest range of products at the lowest prices.
We sell a vast range of livestock and products specifically designed to meet your reptile and fishes needs, including reptile vivariums, reptile books, livefood, frozen food, vivarium substrates, plants, thermostats, thermometers, UV bulbs, heat bulbs, heat mats and vitamin and mineral supplements.
If you can't find what you need on our site, please email us, and we'll be happy to source it for you at our usual low prices.
NEW! Exo Terra Digital Thermostats
Available in three different varieties, 100w On/Off, 300w On/Off and 600w Dimming/Pulse.
Amazing value from just £28.79!

Animal Delivery is Back!


We have a new courier and can ship animals weekly to mainland UK.

Why not browse our livestock now?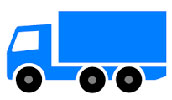 Why not visit us in store?
Why not visit our amazing reptile store in Dinnington, South Yorkshire? Just 5 minutes off the M1 and M18 we have lots of reptiles, amphibians and invertebrates, fish, mammals and birds in store as well as a wide range of starter kits, vivariums plants, hides, substrates, thermostats, vivarium decor, livefoods, frozen foods and lots more in stock at fantastic prices.
Featured Products
This wood is perfect for creating a natural hiding and climbing space for geckos, spiders, frogs and plenty of other reptiles.

RRP - £43.20
Our Price -
£30.49
(inc.VAT)
Vivexotic Viva plus Cabinet Small Beech
Stylish and modern, VIVA plus terrestrial vivarium cabinets provide a distinctive piece of furniture and storage space for your vivarium.


RRP - £100.99
Our Price -
£80.79
(inc.VAT)
Microclimate Evo Lite Digital Thermostat Pink
Say Hello to the Microclimate EVOs Little Brother. The EVO lite is a fully customisable, touch screen, single channel, colourful version of its big brother.


RRP - £69.99
Our Price -
£69.99
(inc.VAT)
Blue Bug Reptile Gift Box Candle and Confetti
Attractive gift tin, featuring reptile design complete with candle and confetti. Perfect for any birthday celebration, and a great gift.


RRP - £7.49
Our Price -
£6.99
(inc.VAT)
Blue Bug Salt and Pepper Pots Frogs
These black and white ceramic salt and pepper cellars decorate every dining table. Delivered in a transparent PVC box with sturdy cardboard on the outside.


RRP - £4.99
Our Price -
£3.99
(inc.VAT)