Blue Lizard Reptiles is one of the largest reptile and aquatic specialist retail sites on the internet. We aim to provide the widest range of products at the lowest prices.
We sell a vast range of livestock and products specifically designed to meet your reptile and fishes needs, including reptile vivariums, reptile books, livefood, frozen food, vivarium substrates, plants, thermostats, thermometers, UV bulbs, heat bulbs, heat mats and vitamin and mineral supplements.
If you can't find what you need on our site, please email us, and we'll be happy to source it for you at our usual low prices.
Don't Miss Our August Bank Holiday Offer
This week we're offering you 5% OFF most products on our website. This covers a huge range of products so get saving now.


To get 5% OFF just enter code: AUGBANK19 at the online checkout.
Remember this offer ends at midnight on Saturday 31st August 2019 so buy now to save money! All covered by our usual quality and great customer service guarantees.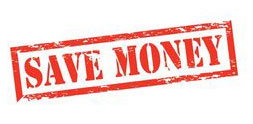 Top Quality Livefood only
£1.79 a tub!

Amazing value and quality!
Delivery only £3.99 for livefood orders!
For regular delivery of livefood call 01909 518808.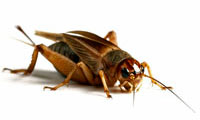 Which Heating Should I Use In My Vivarium?
There are several different ways to heat a vivarium, which one is right for you depends on the species of reptile or amphibian you will be keeping, but below are some general guidelines to the different heating options available.

If you are unsure which heat source to use or have a specific question about heating, then you are welcome to contact us for further advice.

Continue reading.....


Come and See us in Store
Why not visit our fantastic reptile and pet shop in Dinnington, South Yorkshire? Just 5 minutes off the M1 and M18 we have lots of reptiles, amphibians and invertebrates, fish, mammals and birds in store as well as a wide range of starter kits, vivariums, plants, hides, substrates, thermostats, vivarium decor, livefoods, frozen foods including mice, rats and fish foods and lots more in stock at fantastic prices. We now also have a good range of dog and cat products in store and are expanding our selection massively through 2018!
Featured Products
HabiStat Feeding Tweezers 38cm
Manufactured from quality stainless steel. Available in 20, 30, 38, 45 and 60cm sizes


RRP - £9.53
Our Price -
£7.95
(inc.VAT)
Lucky Reptile Desert Bedding Snow White 7 Litres
Desert Bedding is a soil mixture developed specially for desert and savannah type terrariums.

RRP - £12.59
Our Price -
£9.99
(inc.VAT)
Arcadia Terrarium Poly-Filter 20 x 10cm
Poly-Filter can be used within any terrarium filter chamber to remove unwanted chemicals, as it can be cut to the size and shape required to fit.

RRP - £17.99
Our Price -
£12.79
(inc.VAT)
Arcadia Pro T5 UVB Kit 12 Percent UVB 54W
The Arcadia Pro T5 UVB Kit arrives complete with high quality electronics, a highly effective but removable reflector and a Includes a Includes a 12% T5 UVB Desert Lamp.


RRP - £74.99
Our Price -
£59.99
(inc.VAT)
This beware of the Bugs sign is a great gift idea for any Bug enthusiast.


RRP - £2.99
Our Price -
£2.79
(inc.VAT)