Blue Lizard Reptiles is one of the largest reptile and aquatic specialist retail sites on the internet. We aim to provide the widest range of products at the lowest prices.
We sell a vast range of livestock and products specifically designed to meet your reptile and fishes needs, including reptile vivariums, reptile books, livefood, frozen food, vivarium substrates, plants, thermostats, thermometers, UV bulbs, heat bulbs, heat mats and vitamin and mineral supplements.
If you can't find what you need on our site, please email us, and we'll be happy to source it for you at our usual low prices.
New Lucky Reptile Decor
Check out this great range of vivarium decor from Lucky Reptile.
A great way to brighten up your reptiles home at great prices!

Animal Delivery is Back!


We have a new courier and can ship animals weekly to mainland UK.

Why not browse our livestock now?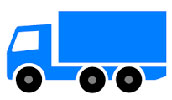 Top Quality Livefood only
£1.59 a tub!

Amazing value and quality!
Delivery only £3.99 for livefood orders!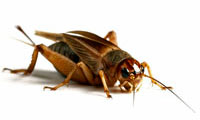 Why not visit us in store?
Why not visit our amazing reptile store in Dinnington, South Yorkshire? Just 5 minutes off the M1 and M18 we have lots of reptiles, amphibians and invertebrates, fish, mammals and birds in store as well as a wide range of starter kits, vivariums plants, hides, substrates, thermostats, vivarium decor, livefoods, frozen foods and lots more in stock at fantastic prices.
Featured Products
Trixie Steppe Reptile Cave 24x8x17cm
- polyester resin - ideal place to retreat - looks natural, steppe decoration - easy to clean


RRP - £10.99
Our Price -
£9.99
(inc.VAT)
Zoo Med Infrared Heat Lamp ES 250W
Ideal 24 hour heat source for all types of reptiles, amphibians, birds or small animals.

RRP - £24.30
Our Price -
£15.49
(inc.VAT)
HabiStat Bactericidal Cleaner 500 ml
Ready to use Broad Spectrum Bactericidal Disinfectant.


RRP - £6.98
Our Price -
£5.59
(inc.VAT)
T.Trust Encycl.of Tortoises and Turtles
Comprehensive guide to all aspects of keeping and breeding tortoises and turtles.


RRP - £27.95
Our Price -
£25.99
(inc.VAT)
Lucky Reptile HatchRite 2 Litres
HatchRite is a specially formulated breeding substrate for reptile eggs which already has the right substrate humidity.


RRP - £10.20
Our Price -
£6.99
(inc.VAT)